3 Reasons for a Suspended or Revoked Driver's License
3 Reasons for a Suspended or Revoked Driver's License
https://www.lykinslawplc.com/wp-content/uploads/2018/12/grand-rapids-mi-drivers-license-attorney.jpg
600
450
Criminal Defense Attorney | Defense Attorney Grand Rapids, MI | Jerry Lykins Law
Criminal Defense Attorney | Defense Attorney Grand Rapids, MI | Jerry Lykins Law
https://www.lykinslawplc.com/wp-content/uploads/2018/12/grand-rapids-mi-drivers-license-attorney.jpg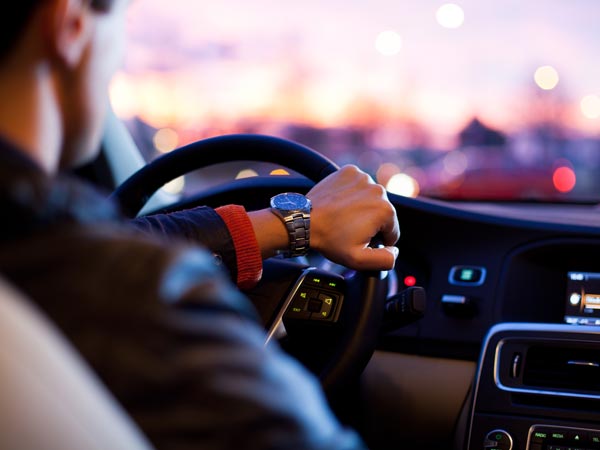 We understand that you rely heavily on your car for transportation, which is why we recommend hiring our driver's license attorney as soon as your license is suspended or revoked.
Our suspended license lawyer can help walk you through the steps of getting your license back so you can legally drive.
Driving with a suspended license is a serious charge that can make it even more difficult to get your driving privileges back. If you haven't already, call or text our law firm to schedule a consultation with our suspended license attorney.
Below, you'll find the most common reasons for why driver's licenses are suspended every day. No matter your situation, our suspended license attorney will be able to evaluate the facts of your case and fight for the best outcome.
Suspended & Revoked Licenses
Point Accumulation
Each state has its own point system for keeping track of a driver's number of traffic violations, which include civil infractions, misdemeanors, and felonies. In the state of Michigan, you are allowed a certain amount of points within a set time period until you run the risk of losing your driver's license. These points remain on your license for 2 years after your conviction date.
However, points are only added to your driving record after you've been convicted of a traffic violation. This is why it's important to hire our suspended license attorney if you know you are at risk of losing your driver's license.
No Auto Insurance
Auto insurance is important because it protects you (to an extent) from paying for property damage and injuries caused by car collisions. The state of Michigan requires you at least have car insurance coverage for property damage and bodily injuries. However, if you don't have at least minimum car insurance coverage, you could run the risk of losing your driver's license.
If you are stopped by police, you could lose your license if you are unable to offer proof of insurance. This means that even if you have car insurance coverage, you could still face the same legal consequences as someone driving without insurance. As a driver, it is your responsibility to make sure you are always able to offer proof of insurance.
Drunk Driving
If you were convicted of drunk driving, you will need legal guidance from our DUI attorney. Depending on the number of DUIs you've had within a certain period of time, you will have to offer different levels of proof of your sobriety. A DUI attorney can help you gather the evidence you need to prove your sobriety.
Our driver's license lawyer can advise you on how to prove your sustained sobriety to the courts. For example, you will need to attend Alcoholics Anonymous meetings and team up with a sponsor. You will also need to produce witnesses who can testify to your sobriety.
Need help with driver's license restoration? Attorney Jerry Lykins is different from other suspended license lawyers because he can be reached 24/7 through call and text. To schedule your consultation with our driver's license attorney in Grand Rapids MI, call or text Lykins Law at (616) 540-0443.