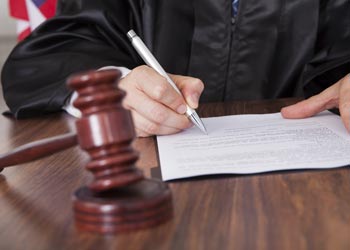 A criminal record can be used to discriminate against you for housing, employment, educational opportunities, and more. Fortunately, our criminal defense attorney may be able to expunge your record so you have a second chance at life.
There are many "breaks" written into laws for first-time or youthful offenders. Our defense attorney can help you find them.
Jurisdiction
Nature of crime or charge
Criminal history
Time passed since arrest or conviction
The legal records for an arrest or conviction can follow you your entire life. Fortunately, our criminal defense attorney can help start a court-ordered process to expunge criminal records. After expungement, you ordinarily won't have to disclose that you were ever arrested or convicted. This is especially useful when applying for a job or apartment.
Record Expungement Attorney
Our criminal defense attorney understands that everyone makes mistakes. If you need legal help expunging your record, call our attorney as soon as possible. Defense lawyer Jerry Lykins can help get an arrest or conviction "erased" from your permanent criminal record.
Need legal help fast? Defense attorney Jerry Lykins is available 24/7 through call or text, which means that you can count on him in an emergency. To request a consultation with our Grand Rapids defense attorney, call or text Jerry Lykins Law at (616) 540-0443.