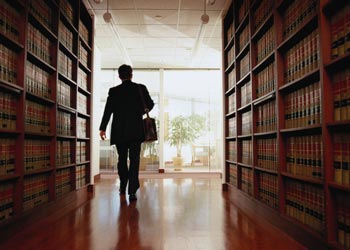 If you're under investigation for a sex crime, call our criminal defense attorney as soon as possible.
We don't advise speaking with law enforcement until you have the benefit of a defense attorney sitting beside you. Otherwise, you run the risk of saying something that could hurt you later. Attorney Jerry Lykins has over 25 years and having represented over 300 hundred clients facing charges of CSC.
We can help with sex crime cases involving:
Criminal Sexual Conduct
Criminal Sexual Misconduct
Sodomy
Date rape
Statutory rape
Child molestation
Child sexual assault
Sex offender registry
Indecent exposure
Investigations at college or university
Other sex crimes
Sex Crimes Attorney
Our sex crimes attorney understands that there's more at stake than just your freedom. Having to register as a sex offender would affect your career, relationships, reputation, and even where you choose to live or go to school. Fortunately, our sex crimes lawyer can use different strategies to prove your innocence, such as challenging the collection methods of law enforcement.
Evidence such as DNA and fingerprints can only go so far toward proving guilt in a sex crime case. Our criminal sexual conduct attorney will do his own investigating and can even hire experts to make sure law enforcement didn't compromise evidence or make mistakes during analysis.
It's important to understand that the prosecution must meet the burden of proof before charging you with a sex crime. Meanwhile, our Michigan criminal sexual conduct lawyer will do everything in his power to knock down their evidence and introduce doubt toward the prosecution's witnesses. Attorney Jerry Lykins and CSC lawyers in Michigan will fight for you every step of the way.
To request a consultation with our Grand Rapids sex crimes attorney, call Jerry Lykins Law at (616) 540-0443.
Frequent Searches: Michigan criminal sexual conduct lawyer, criminal sexual conduct attorney, csc lawyers in Michigan,csc lawyers incorporating service michigan