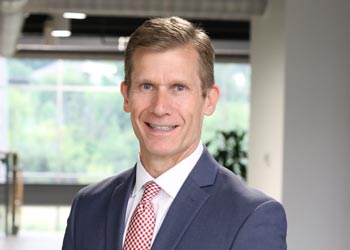 Defense attorney Jerry Lykins has over 20 years experience and has handled over 1,500 DUI cases.
During your free phone consultation, he'll be able to assess your case to determine your best courseof action. Each case is different, which is why it's important to have an experienced and knowledgeable criminal defense attorney on your side.
About our Aggressive Criminal Defense
Before your case goes to trial, our defense lawyer will do some investigating of his own to evaluate the strength of the prosecution's case. For example, law enforcement may have compromised evidence or made mistakes during analysis. Our defense attorney will exploit any weaknesses in the prosecution's case and fight aggressively for your rights.
Years of Legal Insight
Jerry Lykins started his legal career as a prosecutor in Louisville, Kentucky and Grand Rapids, Michigan. This unique experience gives him an insight most other defense attorneys don't have. Having served in over 11 West Michigan counties, our criminal defense attorney is familiar with the strategies of local prosecutors and how judges rule on cases similar to yours.
Available 24/7
Unlike other defense attorneys, Jerry Lykins understands the urgency of your case and can be reached 24/7 through call or text. To request a consultation with our Grand Rapids defense attorney, call Jerry Lykins Law at (616) 540-0443.