DUI and Drunk Driving Attorney in Grand Rapids MI
It's time to get the legal counsel you need.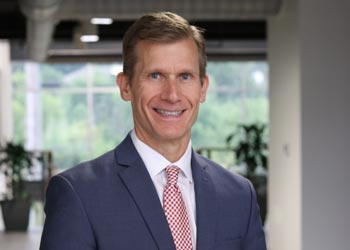 25+ Years Experience
Facing criminal charges? DUI defense attorney in Grand Rapids, Mi, Jerry Lykins, has over 25 years of experience helping clients just like you fight charges and avoid time behind bars.
Over the course of his successful career, he's helped thousands of clients and handled over 1,700 DUI cases.
Knows Both Sides of the Courtroom
Our criminal defense attorney started his career as a prosecutor in Louisville, Kentucky, and then in Grand Rapids, Michigan, which gives him a distinct advantage in the courtroom. When your freedom and future are at stake, our criminal attorney will fight hard to make sure you get the best legal defense.
Our drunk driving attorney in Grand Rapids, MI, takes the time to meet with you, explain your rights, and help you better understand what you're facing. Don't attempt to navigate the legal system alone. Only the best DUI lawyer in Grand Rapids, like Jerry Lykins, knows the best way to fight for your freedom, career, and future.
If you are facing a DUI charge in Grand Rapids, MI, you may be scared and worried about your future because you have a lot at stake. But all you need is advice from the best drunk driving lawyers in grand rapids mi who has the knowledge and experience to protect you. A DUI attorney in Grand Rapids, MI, will listen to your needs and understands what impact it creates on your life and family.
Hire Grand Rapids, Michigan's most respected OWI DUI law firm
When it comes to OWI lawyer in Grand Rapids, Lykins Law is the best choice. With more than 25 years of experience, Jerry Lykins has achieved success in many OWI cases.
Served 11 West Michigan Counties
Criminal attorney Jerry Lykins has represented clients in 11 counties surrounding West Michigan, which means you can count on his experience to get the best results for your case. Having served throughout West Michigan implies that he's familiar with the tactics and strategies of local prosecutors, as well as how judges tend to rule on cases like yours. Let his experience in criminal law work for you.
Drunk Driving and DUI Law in Michigan
The permitted blood alcohol content (BAC) limit for drivers above 21 in Michigan is .08%. If you are found driving with a BAC of this level or more, you can be charged with DWI or OWI. Distinguished DUI attorneys in Grand Rapids can help you accurately understand where you stand.
The state's Zero Tolerance law declares it a crime for underage drivers to drive a vehicle with a BAC above .02%. The Super Drunk law presents it as an even more severe crime to have a BAC of .17% or higher.
Though the individual punishments will change with each case, a person sentenced for impaired or intoxicated driving can ordinarily expect a driver's license suspension, making it essential that you contact a DUI attorney in Grand Rapids, MI.
Effective Approach as DUI Lawyers
Because our drunk driving attorney in Grand Rapids, MI, individually addresses each client, we pay attention to the reasons behind the DUI charge in Grand Rapids. In some instances, a person may be struggling with underlying concerns, like alcohol or drug addiction. The best DUI lawyer in Grand Rapids can help identify the issue and obtain the proper support so that the client can start their recovery process.
Michigan Penalties for Drunk Driving
The best defense against exaggerated or false charges is an experienced OWI lawyer in Grand Rapids. The penalties for a DWI or OWI can be severe, even in misdemeanor cases, and you may face jail time if convicted. Besides substantial penalties, several hours of community service, reporting to a probation officer, suspension of your license, loss of employment, and various other intrusions, may wreck your privacy and cost you more than just a DUI lawyer cost.
In case a driver's license is revoked, you will not be able to drive, and the return of driving privileges with the help of a drunk driving lawyer in Grand Rapids, MI, can take several years. People with a DWI sentence on their record may have trouble getting or maintaining a professional license (as doctors, lawyers, nurses, etc.) or even a security clearance, preventing future employment.
Contact our lawyers for successful defense against a DUI
Need legal help fast? Our Grand Rapids DUI defense attorney answers to calls and texts 24/7 and will fight aggressively to help you secure the best outcome for your case. To request your consultation with DUI attorney Jerry Lykins, call (616) 540-0443.
Frequent Searches: Drunk driving attorney grand rapids mi, DUI attorneys in grand rapids, OWI lawyer in grand rapids, DUI Lawyer cost
Legal Services for What You Need
We have experience in numerous criminal defense areas.
To schedule your consultation with our Grand Rapids attorney, call Lykins Law at (616) 540-0443.