DUI and Drunk Driving Attorney in Grand Rapids MI
It's time to get the legal counsel you need.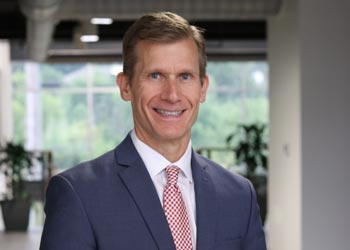 25+ Years Experience
Facing criminal charges? DUI defense attorney in Grand Rapids, Mi, Jerry Lykins, has over 25 years of experience helping clients just like you fight charges and avoid time behind bars.
Over the course of his successful career, he's helped thousands of clients and handled over 1,700 DUI cases.
Knows Both Sides of the Courtroom
Our criminal defense attorney started his career as a prosecutor in Louisville, Kentucky, and Grand Rapids, Michigan, which gives him a distinct advantage in the courtroom. When your freedom and future are at stake, our criminal attorney will fight hard to make sure you get the best legal defense.
Our drunk driving attorney in Grand Rapids, MI, takes the time to meet with you, explain your rights, and help you better understand what you're facing. Don't attempt to navigate the legal system alone. Only the best DUI lawyer in Grand Rapids, like Jerry Lykins, knows the best way to fight for your freedom, career, and future.
If you are facing a DUI charge in Grand Rapids, MI, you may be scared and worried about your future because you have a lot at stake. But, all you need is advice from the best drunk driving lawyers grand rapids mi who has the knowledge and experience to protect you. A DUI attorney in Grand Rapids, MI, will listen to your needs and understands what impact it creates on your life and family.
Hire Grand Rapids, Michigan's most respected OWI DUI law firm
When it comes to OWI lawyer in Grand Rapids, Lykins Law is the best choice. With more than 25 years of experience, Jerry Lykins has achieved success in many OWI cases.
Served 11 West Michigan Counties
Criminal attorney Jerry Lykins has represented clients in 11 counties surrounding West Michigan, which means you can count on his experience to get the best results for your case. Having served throughout West Michigan implies that he's familiar with the tactics and strategies of local prosecutors, as well as how judges tend to rule on cases like yours. Let his experience in criminal law work for you.
Need legal help fast? Our Grand Rapids DUI defense attorney answers to calls and texts 24/7 and will fight aggressively to help you secure the best outcome for your case. To request your consultation with DUI attorney Jerry Lykins, call (616) 540-0443.
Frequent Searches: Drunk driving attorney grand rapids mi, DUI attorneys in grand rapids, OWI lawyer in grand rapids, DUI Lawyer cost
Legal Services for What You Need
We have experience in numerous criminal defense areas.
To schedule your consultation with our Grand Rapids attorney, call Lykins Law at (616) 540-0443.