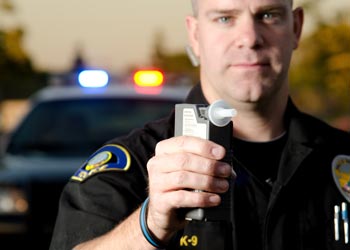 Defense attorney Jerry Lykins has experience defending college students and other minors facing MIP charges. MIP stands for minor in possession.
If you or your child has been charged with underage drinking, call our criminal defense attorney as soon as possible.
Jerry Lykins has over 20 years experience in criminal law and has handled over 1,500 DUI cases. While not every MIP charge is related to drunk driving, it's important to hire a defense attorney who has experience in both areas.
Minor In Possession Attorney
College Crime
If you're a college student, you may be especially vulnerable to a MIP charge if you're away from home. Don't feel like you have to fight a MIP charge alone. Call our criminal defense attorney to learn how you may be able to avoid a permanent criminal record, driver's license sanctions, and other legal consequences.
Most of the time, a judge or prosecuting attorney won't bring up the possibility of a MIP diversion program at arraignment. Instead, you'll need the experience of a criminal defense attorney to fight aggressively for your rights.
First-Time Offenders
The law provides many "breaks" for first-time or youthful offenders. For example, our criminal attorney may find that you're eligible for a MIP diversion program. If you're a first-time offender, the judge may choose not to enter a conviction if you plead guilty. However, this is provided that you attend counseling, go to AA meetings, and avoid further legal trouble during a probationary period.
Keep in mind that the program requirements vary by district court. Once you meet all the conditions of your probation, your record will be kept clean.
Need legal help fast? Our DUI attorney is available 24/7 through call or text. To request your consultation with our Grand Rapids DUI lawyer, call Jerry Lykins Law at (616) 540-0443.
Comments are closed.