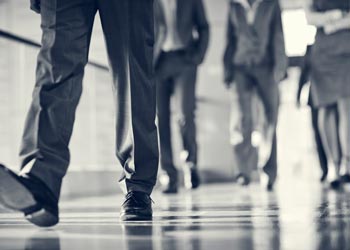 The prosecution must meet a high burden of proof before they can convict you of a white collar crime. However, this doesn't mean that you should represent yourself.
Only a criminal defense attorney like Jerry Lykins will be able to offer the type of experience needed to vigorously defend your rights.
"White collar" crime refers to the types of illegal financial activities committed by people who are usually entrusted with other people's money. If you've been charged with a financial crime (like insider trading) call our criminal defense attorney as soon as possible.
Financial Crimes Attorney
Bank fraud
Mail and wire fraud
Securities fraud (insider trading, investment fraud, ponzi schemes, etc.)
Healthcare fraud
Tax evasion
Identity theft
Embezzlement and theft
Money laundering
It's important to understand that the court's priority will be to make sure the victim is repaid. If you make a real effort to make financial reparation, the court will look more kindly on your case and feel more inclined to offer a better plea deal. Otherwise, you could be given a harsher sentence. Our criminal attorney can help you make the best decision for your unique situation.
Our criminal defense attorney will aggressively defend your rights to help you secure the best outcome for your case. Unlike other fraud lawyers, Jerry Lykins is available through call or text 24/7. To request your consultation with our Grand Rapids defense attorney, call Jerry Lykins Law at (616) 540-0443.