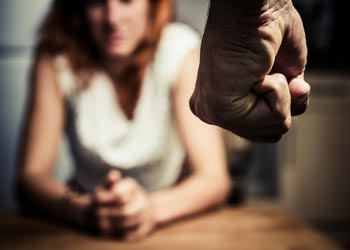 Charges relating to domestic violence affect more than just your criminal record, they can also destroy your reputation.
Our top domestic violence lawyers understand the consequences of a conviction, which is why they'll do everything in their power to help you avoid harsh legal consequences.
What is Domestic Violence?
Domestic violence is basically assault and battery, except it happens between you and someone you're living with or dating. This could be a spouse, girlfriend/boyfriend, child, someone you share a child with or even a roommate. Our defense attorney understands that domestic violence cases are often charged with emotion, which is why he focuses on the facts and what can be proven in court.
When people come to our lawyer for domestic violence case, they usually think in terms of physical assault that results in visible injuries. But, this is only one type of abuse. There are several categories of abusive behaviours which our top domestic violence lawyers handle. Explore the following sections to learn more about how to identify domestic violence.
Types of Abuse:
Verbal Abuse: Threats and Blame
Sexual Abuse
Emotional Abuse and Intimidation
Control
Isolation
Economic Abuse
First Time Offenders
If you're a first time offender, the judge may choose not to enter a conviction on your record. However, this is provided that you enter a diversion program and follow the conditions of your probation.
The conditions of your probation will depend on your case but may include counseling, drug testing, or alcohol testing. The goal of the diversion program is to help resolve issues that led up to being charged with domestic violence, such as substance abuse.
One of the benefits of the diversion program is that you can honestly say you've never been convicted of a crime once you successfully complete probation. Our best domestic violence lawyer can help pave the way for this outcome if you haven't yet been convicted of assault and battery.
Our Grand Rapids defense attorney will work hard to clear your name and help you secure the best legal outcome for your case. Attorney Jerry Lykins, who has represented over thousands of clients at all levels, and in various courts in the 11 counties surrounding West Michigan is available 24/7 by call or text. To request your consultation with our domestic violence attorney, call or text Jerry Lykins Law at (616) 540-0443.
Frequent Searches : Top domestic violence lawyers, best domestic violence lawyer, lawyer for domestic violence case