Long-Term Consequences of Multiple DUI Convictions
Long-Term Consequences of Multiple DUI Convictions
https://www.lykinslawplc.com/wp-content/uploads/2018/12/dui-attorney-in-grand-rapids.jpg
600
450
Criminal Defense Attorney | Defense Attorney Grand Rapids, MI | Jerry Lykins Law
Criminal Defense Attorney | Defense Attorney Grand Rapids, MI | Jerry Lykins Law
https://www.lykinslawplc.com/wp-content/uploads/2018/12/dui-attorney-in-grand-rapids.jpg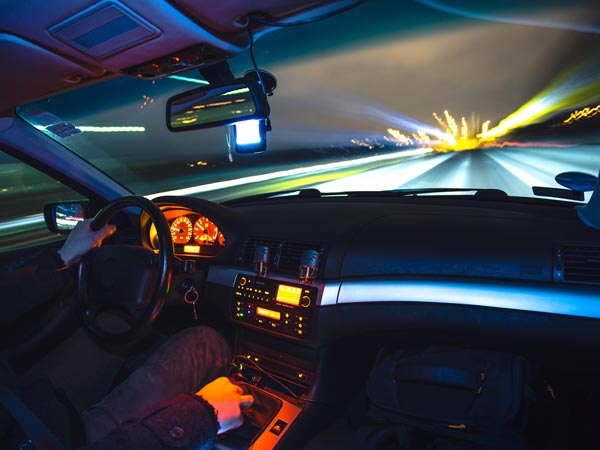 While one DUI on your record indicates a lapse in judgment, several DUI convictions show a pattern of substance abuse. If you have multiple DUI convictions, it's important that you understand the long-term consequences of drunk driving.
Drunk driving not only affects your personal life, but your ability to gain employment, education, housing, and loans.
Continue reading to learn about the long-term DUI consequences and how a drunk driving attorney can help your case.
Having Your Driver's License Revoked

You depend on your car to drive to work, drop the kids off at school, and run errands. However, once your driver's license is revoked due to a DUI conviction, it can be hard to regain the kind of freedom you had when you were able to drive.

While you could always take public transportation, this can add hours to your travel time and make it difficult to hold down a job across town. Many would agree that driving a car is much more convenient, which is why you need the help of our DUI attorney if this is your second or subsequent drunk driving charge.

Having a Criminal Record

It's not uncommon for employers to run background checks on prospective candidates. However, if you have multiple DUI convictions on your record, this can prevent you from getting a good-paying job to support your family. A background check may also be run if you apply for federal student aid for college or apply to live in an apartment. In other words, multiple DUI convictions can make it difficult for you to rebuild your life.

Difficulty Finding and Keeping a Job

Certain jobs will be off-limits if you have multiple DUI convictions, such as truck driving, pizza delivery, sales, or catering. However, even if your job has nothing to do with driving, you may have to miss work to fulfill community service hours, serve jail sentences, and appear for court dates.

Higher Auto Insurance Rates

Insurance companies are in the business of mitigating risk. Depending on how many times you've been convicted of drunk driving, your insurance company may terminate your coverage. If you still manage to keep your auto insurance, you most likely will have to pay sky-high rates. This is because people who have a history of drunk driving are more likely to use their coverage for injuries and property damage.

Hurting Professional Relationships

It takes years to build a professional reputation, and only a few mistakes to destroy it. If you have several DUI convictions on your record, it could change what your colleagues and clients think about you. The company you work for may even have policies in place that relate to DUI convictions, which can cost you your job. Depending on your stature in the community, your DUI convictions may even be publicized by the local media.

Difficulty Maintaining Personal Relationships

If you struggle with alcoholism, you may have already seen the effect it has on your family. Family members often feel the need to cover for someone with alcoholism out of shame and embarrassment. Over time, alcoholism can strain or even sever your closest relationships. Losing personal relationships is just one of the many DUI consequences you could face.

Losing Scholarships

Your scholarships may be revoked or denied if you have several DUI convictions on your record. Since the competition for scholarships is intense, you may lose your scholarship to a student with a clean record. Some colleges will even run background checks on their applicants or ask you to disclose any criminal history.

If you are facing your first DUI charge, it's important that you hire a drunk driving attorney as soon as possible to fight aggressively for your rights. Our DUI attorney can help you get the best outcome for your case.
Jerry Lykins is a DUI attorney in Grand Rapids MI. Jerry Lykins has handled over 1,500 DUI cases and has served 11 West Michigan counties. To request a consultation with our drunk driving attorney, call or text Lykins Law at (616) 540-0443.