How Drug Crime Law Affects Your Teenager
How Drug Crime Law Affects Your Teenager
https://www.lykinslawplc.com/wp-content/uploads/2018/12/drug-crime-attorney-grand-rapids-mi.jpg
600
450
Criminal Defense Attorney | Defense Attorney Grand Rapids, MI | Jerry Lykins Law
Criminal Defense Attorney | Defense Attorney Grand Rapids, MI | Jerry Lykins Law
https://www.lykinslawplc.com/wp-content/uploads/2018/12/drug-crime-attorney-grand-rapids-mi.jpg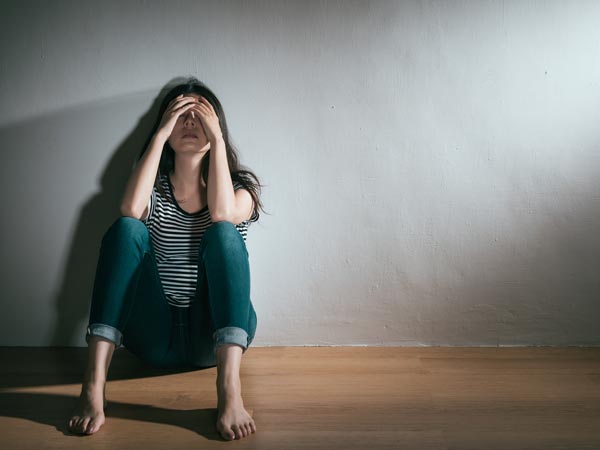 If your teenage child has been charged with a drug crime, it's important to call our criminal defense attorney as soon as possible. Please contact our legal office if you have any questions or concerns regarding drug crime law.
Not only will your child need medical help to recover from drug addiction, but they might also need legal help to avoid a criminal record and time behind bars.
If you suspect your child is using drugs, it's important to make sure they get the help they need. In addition to getting your child professional help, we recommend having a conversation with your child about how a teenage drug conviction can affect their life well beyond high school.
Drug Crime Law & Teens
Sudden drop in grades
Loss of interest in activities they once enjoyed
Poor hygiene
Bloodshot eyes
Laughing for no reason
Random bouts of hunger or "munchies"
Being Suspended or Kicked Off Sports Teams
If your child is participating in their school's athletic programs, they may be suspended or even kicked off the team for using drugs. According to a 2002 U.S. Supreme Court ruling, middle and high school students can be subjected to random drug testing. This law was designed to prevent teenage drug use in schools and make sure kids get the help they need.
If your child tested positive for drugs, call our criminal defense attorney as soon as possible. Our defense attorney can help establish the facts and circumstances of your child's case to secure the best outcome.
Denied College Applications
Nothing interrupts your child's dreams of college more than teen substance abuse. Most college applications require your child to disclose if they have a criminal history, which includes juvenile drug possession and other types of drug crimes.
Unfortunately, truthfully answering this question can give colleges a reason to reject your otherwise qualified child. A drug conviction can make it difficult for your child to get accepted into their first-choice schools.If you need help fighting a juvenile drug charge, we recommend hiring ourdrug crime attorney.
While there is a current movement to get rid of this stigmatizing question on college applications, we don't anticipate any immediate change in how colleges process potential students. If your child has hopes of attending college, we recommend you hire ourdrug possession lawyer as soon as possible to secure the best legal outcome.
No Financial Aid for College
Without financial aid, college would be cost-prohibitive for many students. Unfortunately, students with drug convictions are not eligible to receive financial aid from the government in the form of student loans and grants. Many scholarships will also not consider applicants who have been convicted of drug crimes. If your child is convicted of a drug crime, they may have a hard time trying to pay for college. Fortunately, our drug crime attorney will fight hard for your child's future.
Difficulty Finding and Keeping Jobs
Employers are not supposed to discriminate against job applicants with criminal histories. However, this doesn't mean that it doesn't still happen. One of the consequences of teenage drug convictions is that your child could be discriminated against when trying to seek employment. It's not uncommon for job applications to ask about criminal history or past drug crime convictions.
Keep in mind that some jobs require employees to consent to random drug testing, which could get your child fired from their job if they test positive. Ourlawyer for drug charges will be able to help you get the best legal outcome for your child's case. Our defense attorney understands that this is a stressful time for you and your child and will make sure you have all the information you need moving forward.
Our Grand Rapids drug crime attorney wants to make sure your child gets the best legal outcome after being charged. To schedule a consultation with ourdrug crime attorney, call or text Lykins Law at (616) 540-0443.