Criminal Defense Attorney vs. Public Defender
Criminal Defense Attorney vs. Public Defender
https://www.lykinslawplc.com/wp-content/uploads/2019/05/criminal-defense-attorney-grand-rapids.jpg
400
300
Criminal Defense Attorney | Defense Attorney Grand Rapids, MI | Jerry Lykins Law
Criminal Defense Attorney | Defense Attorney Grand Rapids, MI | Jerry Lykins Law
https://www.lykinslawplc.com/wp-content/uploads/2019/05/criminal-defense-attorney-grand-rapids.jpg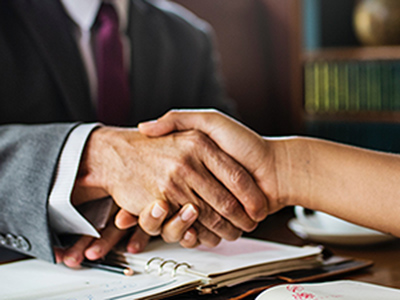 You have the right to an attorney under the Sixth Amendment to the U.S. Constitution. Yet, hiring a public defender may not be in your best interests. While we have the utmost respect for public defenders, we also know that they often have heavy caseloads. This may prevent you from getting the type of legal representation you deserve. Continue reading to learn why it's almost always in your best interests to hire a criminal defense attorney if you can afford one.
Criminal Defense Attorney vs. Public Defender
Public Defender
If you cannot afford a criminal defense attorney, a public defender will be assigned to your case. One of the main advantages of hiring a public defender is that you get legal representation at no cost to you. However, the benefits stop here.
In general, public defenders have heavy caseloads that prevent them from being able to see their clients as often as they may like. This may mean that you don't even meet your public defender until just before the arraignment. (An arraignment is a court proceeding where you are advised of the criminal charges against you and asked to enter a plea.)
It's important to understand that public defenders are government employees. While public defenders mean well, they are often overworked and underpaid. This means that a public defender may not have the time to prepare a strong legal defense for your case like our criminal attorney would. He or she may also have less time to meet with you one-on-one to discuss your case. As a result, you may not completely understand your charges or what to expect.
Criminal Defense Attorney
Criminal defense attorney Jerry Lykins is available 24/7 through call and text. Whether you are arrested at 2 o'clock in the afternoon or morning, you can trust our criminal attorney to answer your call when you need it most. This is one of the main advantages of hiring our criminal defense attorney. While a public defender may be too busy to see you right away, our defense lawyer carves out time in his schedule to meet with you.
Criminal attorney Jerry Lykins also has specialized knowledge that most public defenders lack. For example, Jerry Lykins has handled over 1,500 DUI cases and brings more than 20 years experience to your case. You should especially hire our DUI attorney in Grand Rapids if you have prior DUI convictions, are younger than the legal drinking age, or had a BAC of 0.17% or higher (super drunk). Attorney Jerry Lykins also has experience with cases involving assault and battery, sexual misconduct, and other criminal charges.
Our defense lawyer is prepared to fight aggressively for your rights and will only consider a plea bargain if it's in your best interests. Public defenders, on the other hand, may be more tempted to consider a plea bargain to reduce their caseload as quickly as possible. Jerry Lykins is a private attorney, which means he controls his own caseload. That way, you can always be sure he has your best interests in mind.
Jerry Lykins is a criminal defense attorney in Grand Rapids, MI with over 20 years experience. To request a consultation with our criminal attorney, call or text Lykins Law at (616) 540-0443.